Arrow plough 'MODEL 2'
Description
Our offer includes 3 models of arrow ploughs for snow removal.
The first two that differ in the shape of the mouldboards, and thus different work characteristics. They are designed for large tractors and loaders with high power.
We also have an arrow plough designed to work with small tractors and mini-loaders.
Thanks to its light and durable structure, it is used in machines with a low load capacity. It allows you to clear snow from places that are less accessible, for example, narrower pavements.
All dart ploughs have smooth, stepless arm adjustment.
The arms and lighting are controlled by a controller from inside the cabin.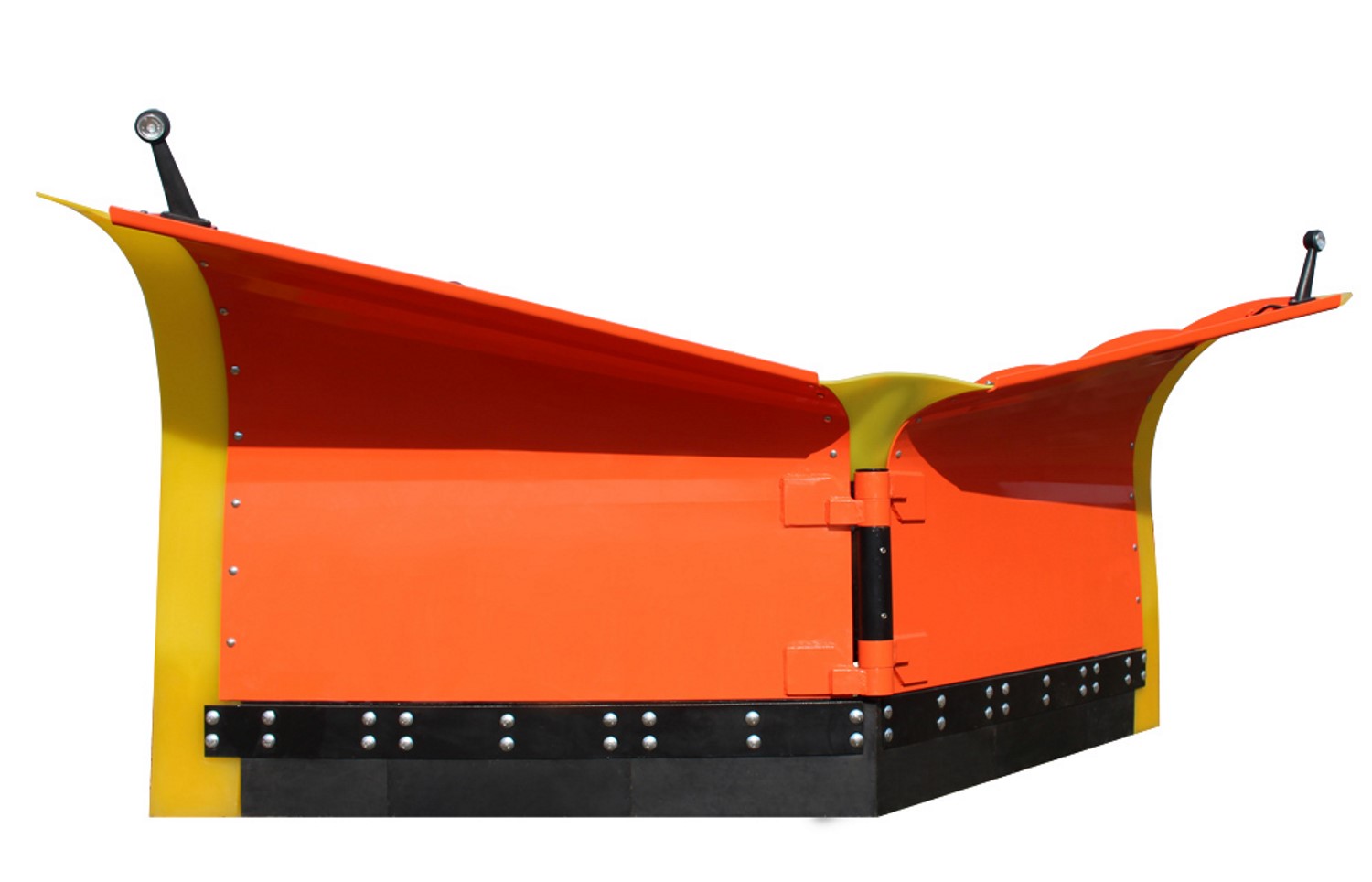 ARROW PLOW 'MODEL 2'
| Model | PS24M2 | PS26M2 | PS28M2 | PS30M2 | PS33M2 |
| --- | --- | --- | --- | --- | --- |
| | | | | | |
| --- | --- | --- | --- | --- | --- |
| Width (mm) | 2400 | 2600 | 2800 | 3000 | 3300 |
| Weight (kg) | 480 | 540 | 580 | 610 | 650 |